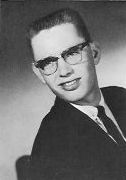 Selby, Jon Lee
Jon Lee Selby, 69, of Kingsland went to be with his Lord and Savior, Jesus Christ, June 29, 2013. He was born to Garland F. and Edna Mae [Lutz] Selby on December 23, 1943 in Kansas City, Missouri.
Jon and Barbara [Grimes] had been friends since fourth grade. They were married April 4, 1965 in Emporia, Kansas. Jon's vocation was being a railroad transportation specialist. They moved to Kingsland, Texas in June 1994 from Stillwell, Kansas and established a business in the transportation profession. As of 2001, he and Barbara opened a fabric store known as Barb's Quilt Nook. They both shared tasks there and traveled as vendors in quilt shows throughout the states. Jon was a member of the Hill Country Fellowship Church in Burnet, past director of the Kingsland Lake LBJ Chamber of Commerce and a board member in the Kingsland Community Center . Jon loved being a public servant to many people and groups in the Highland Lakes area.
Jon is survived by his wife of 48 years, Barbara K. Selby of Kingsland, Texas, son, Michael Lee Selby of San Antonio, Texas, son and daughter-in-law, Mark Anthony and Kelly Selby of Katy, Texas, four grandchildren also survive.
He was preceded in death by daughters, Christine Ranae and Kimberly Kay Selby and a brother, Stephen Selby.
Celebration of life services will be held at the Hill Country Fellowship Church 200 Houston Clinton Drive, Burnet, Texas on Saturday, July 20th at 10:00 am. Private inurnment will be held at a later date in Aubry Township Cemetery, Stillwell, Kansas. An online guest register may be signed at www.PutnamCares.com.
Memorial contributions may be sent in Jon's memory to Newcomers Group P.O.Box 868, Kingsland, Texas 78639.
Cremation arrangements made by Putnam Funeral Home 145 Texas Avenue, Kingsland, Texas 78639 [325] 388-0008
Posted on the Putman Funeral home web page, Kingsland, TX.
http://www.putnamfunerals.com/book-of-memories/1624292/Selby-Jon/index.php

Gray, Gaylynn
(November 8, 1944 - August 11, 2013)
Gaylynn Dickey passed away Sunday August 11, 2013 at a Topeka care facility with family present. Gaylynn was born November 8, 1944 in Ardmore Ok, the daughter of Fern and Sam Gray who preceded her in death. She was also preceded in death by two husbands Larry Karns and Ray Dickey.
Gaylynn loved to fish, camp and read. She loved animals and treated her pets as children. She also spent her retirement years traveling with her husband Ray.
Gaylynn is survived by her son R. Darrick Karns, Daughter in law Margaret Karns, two grandsons Darrick Karns and Sam Karns. Two brothers Gerry Gray and Geoff Gray and their wives Mary Gray and Barb Gray. Three nieces Jennifer Gray, Shelia Henderson and Hanna Gray. One great niece Alora Henderson and two great nephews Asher Henderson and Vincent Holland and several cousins. Gaylynn loved all her family deeply. Services are scheduled for Saturday August 17, 20013 at 5:00 PM at the Davidson Funeral Home located at 1035 N. Kansas Ave, Topeka Ks. Monetary donations can be given to the family.
Posted on the Davidson Funeral Home web page, Topeka, KS.
http://davidsonfuneral.com/fh/obituaries/obituary.cfm?o_id=2194306&fh_id=14610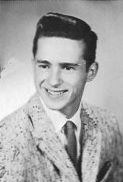 Green, Gerald
(January 24, 1943 - February 7, 2014)
Gerald W. Green, 71 Emporia, Kansas, passed away at his home on Friday February 7, 2014
Gerald William Green was born in Emporia on January 24, 1943. the son of Charles William and Adella (Wolcott) Green
Mr. Green is survived by his daughter, Jennifer Jo Salb, Sand Springs, Oklahoma; son, Eric William Green, Olathe, Kansas; sister, Betty Steele, Topeka, Kansas; and grandchildren, Cara Lea and Joy Sslb, and Xander Garrell and Khloe Grace Green.
His parents died earlier.
Throughout Mr. Green's working career, he was employed with Guys Foods Incorporated, Dolly Madison, and Glendo Corporation. He retired in 2009.
He was a veteran of the United States Navy, serving during the Vietnam Conflict on the USS Canberra. Mr Green was a member of both the American Legion and Veterans of Foreign Wars.
Creamation is planned. Private family inturnment services will be held at Memorial Lawn Cemetery, Emporia, at a later date.
Posted on the Robertsblue Home web page, Emporia, KS.
http://www.robertsblue.com/fh/obituaries/obituary.cfm?o_id=2410130&fh_id=12522
---
Direct all comments and questions concerning this page to danny@clemmer.org