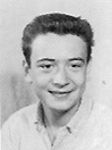 Robert P. Mirch
TOPEKA - Former Emporia and Topeka resident Robert Perry Mirch, 56, of Wetmore died Nov. 12, 2000, at the home of his daughter in Wetmore. Mr. Mirch also was a resident of Southern California from 1970 until 1984, during which time he was employed in the aerospace industry for Northrup, N.L. Shaffner and Key. He flew corporate flights and was a flight instructor and mechanical engineer. He was a machinist for the Burlington Northern Santa Fe Railway Company. He was a U.S. Air Force veteran, having served from May 1964 to May 1968, including a one-year of duty in Vietnam.
Robert Perry Mirch, the son of George and Barbara Jane Larkin Mirch, was born Sept. 28, 1944. He married Sheila Ann Cunningham on Oct. 2, 1965, at Effingham. They were divorced. Mr. Mirch was a member of the Wanamaker Woods Church of the Nazarene in Topeka.
He is survived by two daughters, Waynnette Ann Myers of Wetmore and Lisa Marie Gibbs of Dows, Iowa; one son, James Perry Mirch of Soldier; six grandchildren; and a longtime friend, Bonnie Seele of Topeka. The funeral will be at 10 a.m. Wednesday in the Brennan-Mathena Funeral Home at Topeka. Cremation will follow. The inurnment service, with military honors, will be at 11 a.m. Friday in St. Anns Cemetery at Effingham. The family will meet friends from 6 to 8 p.m. today at the funeral home.
Memorial contributions can be sent to the American Cancer Society, 1315 SW Arrowhead Road, Topeka, KS 66604, or to the Northeast Kansas Multi-County Hospice, 907 S. Second St., Hiawatha, KS 66434.
Emporia KS Gazette 11/14/2000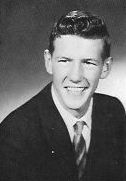 Morris Bitler

Bitler, Morris Dean, 57, Boeing Wichita purchasing agent, died Saturday, Oct. 20, 2001. Memorial service 1 p.m. Wednesday, Resthaven Mortuary. Survivors: wife, Debbie; daughter, Brandy Bitler of Columbia, Mo.; stepson, Josh Nolte of Wichita; stepdaughters, Julie Eikenberry of Scott City, Sara Nolte of Wichita; brothers, Dale of Manhattan, Neil of Leavenworth, Marc of Wichita; sister, Nadine Dabbs of Oklahoma City; grandchildren, Lizzy and Molly Eikenberry of Scott City. Memorial established with American Cancer Society, 400 N. Broadway, Wichita 67202.
Wichita, KS Eagle 23 Oct. 2001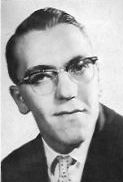 John Burroughs
Topeka: John David Burroughs of Topeka, a former Emporian, died Aug. 4, 2002, at Stormont-Vail hospital in Topeka. H was 58.
Mr. Burroughs was born Jan. 30, 1944, in Kansas City, Kan., to Kermitt and Florence Kepler Burroughs. He grew up in Emporia, where he held various construction jobs. In Topeka, he worked in the Josten's bindery division.
He was a member of the Faith Baptist Church in Topeka and a past member of the Verdigris Church of the Brethern and Calvary Baptist Church in Emporia. He was also a member of the National Rifle Association.
Mr. Burroughs is survived by his father, who lives in Roswell, N. M.; three brothers, Robert Burroughs and Gary Burroughs, both of Emporia, and Fred Burroughs of Weatherby, MO.; and two sisters, Mary Ann Bodenheimer of Topeka and Phyllis Poppe of Purcell, Okla. Nieces and nephews also survive.
The funeral will be at 2 p.m. Thursday at Charter Funerals-Emporia chapel, where visitation is scheduled from 9 a.m. Thursday until the service time. Burial will be in Maplewood-Memorial Lawn Cemetery.
Memorials in Mr. Burroughs' name to the American Heart Association can be sent to the funeral home, 501 W. Sixth Ave., Emporia, Ks 66801.
Emporia, KS Gazette Aug. 7, 2002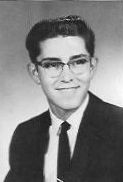 Lester "Andy" Finuf
Lester Andrew Finuf THOMSON, Ga. Former Emporian Lester Andrew Finuf, 58, of Thomson, Ga., died Monday, May 12, 2003, at Doctors Hospital in Thomson.
Mr. Finuf, a psychologist, was the director of the Charles Webb Center for Young Handicapped Children and the director for admissions of Psychology for the Coastal Region, both in South Carolina. He lived in South Carolina for many years. Lester Andrew Finuf, the son of Lester Lloyd and Ruth Johnson Finuf, was born Nov. 10, 1944, in Emporia. He graduated from Emporia High School, from Kansas State Teachers College in Emporia with a bachelor's degree and master's degree in psychology; and from the University of South Carolina with a doctorate in psychology.
Mr. Finuf is survived by a son, Lester Finuf of Charleston, S.C.; two brothers, David Keith Finuf of Emporia and Lawrence Finuf of Thomson; and three grandchildren.
The funeral will be at 11 a.m. Saturday in the Beggs Funeral Home Chapel in Thomson. The burial service will be at 10 a.m. May 24 in Maplewood Cemetery in Emporia.
The family suggests that instead of flowers memorial contributions be sent to the American Cancer Society, 2623 Washington Road, Suite F-104, Augusta, GA 30904.
Emporia, KS Gazette 05/15/2003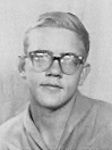 Mike Loucks
Stephen Michael Loucks
The service for Stephen Michael Loucks, 58, will be at 10 a.m. Friday in the Roberts-Blue-Barnett Funeral Home chapel. The Rev. Mic McGuire of Grace United Methodist Church will conduct the service. Burial, with services conducted by American Legion Ball-McColm Post 5 or Veterans of Foreign Wars Lowry-Funston Post 1980, will be in Mount Hope Cemetery at Neosho Rapids. The family will meet friends from 6 to 8 p.m. today at the funeral home.
Memorial contributions to the Emporia Friends of the Zoo or the Emporia All Veterans Memorial can be sent to the funeral home, P.O. Box 175, Emporia, KS 66801.
Mr. Loucks died Monday, Oct. 27, 2003, at Newman Regional Health.
He was an engineer supervisor at Interstate Brands-Dolly Madison, where he worked for 20 years. He was a veteran of the U.S. Air Force.
Stephen Michael Loucks, the son of Peter B. and Betty Sykes Loucks, was born Nov. 15, 1944, at Altus Air Force Base in Altus, Okla. He married Kathy Wilson in Tacoma, Wash. They were divorced.
Mr. Loucks was a member of the First United Methodist Church. He also was a member of Emporia Masonic Lodge 12 and Ball-McColm Post 5.
He is survived by his wife, Marsha Foraker; two sons, Stephen M. Loucks Jr. of Emporia and Peter B. Loucks of Gadsden, Ala.; two daughters, Heather Andrews of Emporia and Demia Steines of San Diego, Calif.; two stepsons, Pat Foraker and John Foraker, both of Emporia; a stepdaughter, C. Jamie Nava of Emporia; two brothers, Gary Loucks of Emporia and Terry Loucks of Wichita; a sister, Judy Bollinger of Emporia; and 11 grandchildren.
His father died earlier.
Emporia, KS Gazette 10/30/2003